Construction Cleanup Service | Yonkers, NY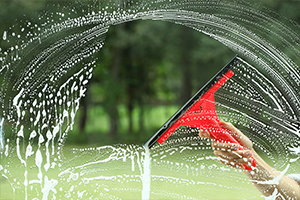 Construction Cleanup Service
Construction — it's a dirty job, but someone's got to do it — and someone's got to clean up later. For clients in Westchester County, Yonkers and the NYC area looking for high quality, that "someone" is Hi-Tech Cleaning Services.
After construction on a commercial or residential project is complete, we clear away the debris and remove the thick layers of dust, making the property squeaky clean, spotless, and showroom ready.
In addition, when you're ready to break ground but need the ground cleaned, that's also the time to call Hi-Tech, because we have years of expertise in pre-construction site cleanup.
Finally, we provide the same high-quality cleanup services after major renovation.
Why choose Hi-Tech for construction cleanup?
Combining decades of executive experience in property management, property maintenance and construction services, property management pros Warren Regent and Edward Bell founded Hi-Tech in 1994. Two decades later – backed by a highly professional, tightly trained staff – they've mastered the art of taking properties damaged by flood, fire, mud and all the debris a major construction project leaves behind and making it right!
Hi-Tech's Customized Solutions
First, we do a rough interior cleanup, which includes:
Debris removal
Floor scraping/sweeping
Window washing
Then we do a meticulous, white-glove cleanup, which includes:
Floor cleaning (carpet, stone, tile, wood, etc.)
Surface cleaning (mirrors, countertops, walls, window sills, baseboards, stainless steel, appliances, etc.)
Dust removal (pantry, shelves, air ducts, light fixtures, etc.)
Kitchen and restroom sanitation
Hi-Tech combines elbow grease with a professional approach. So we not only do a great job, but we show up on time and finish on schedule. In addition, every appointment is confirmed and every job is reviewed with the superintendent, property manager or store manager to ensure your complete satisfaction.
---
Contact us online 24/7 or call (914) 423-4600 to learn more about construction cleanup service, specialty cleaning, stone and tile restoration, and our emergency damage removal services in Westchester County, Yonkers and the NYC Area.